---
Advances in Artificial Intelligence & Novel Imaging Methods Conference Oct 4
Wednesday, October 04
08:30am - 06:30pm
Helen Diller Family Cancer Research Building Auditorium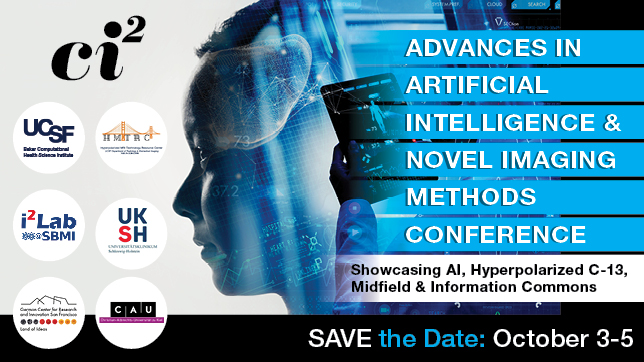 Keynote Speakers on October 4th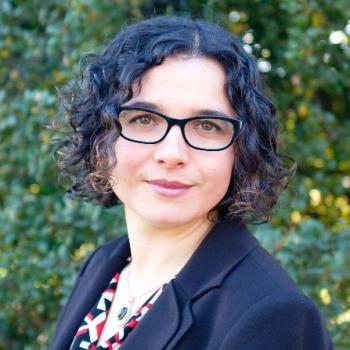 Mirabela Rusu, PhD
Dr. Rusu is currently an Assistant Professor in the Department of Radiology at Stanford University, where she leads the Personalized Integrative Medicine Laboratory (PIMed). The PIMed Laboratory has a multi-disciplinary direction and focuses on developing analytic methods for biomedical data integration, with a particular interest in radiology-pathology fusion to facilitate radiology image labeling. The radiology-pathology fusion allows the creation of detailed spatial labels that, later on can be used as input for advanced machine learning, such as deep learning. The recent focus of the lab has been on applying deep learning methods to detect and differentiate aggressive from indolent prostate cancers on MRI using the pathology information (both labels and the image content), work that was recently published in Medical Physics and Medical Image Analysis Journals.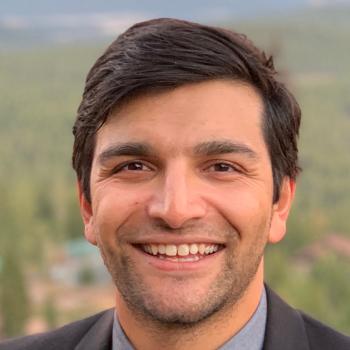 Akshay Chaudhari, PhD
Dr. Chaudhari is an Assistant Professor in the Integrative Biomedical Imaging Informatics at Stanford (IBIIS) section in the Department of Radiology and (by courtesy) in the Department of Biomedical Data Science. He leads the Machine Intelligence in Medical Imaging research group at Stanford and has a primary research interest that lies at the intersection of artificial intelligence and medical imaging. His group develops new techniques for accelerated MRI acquisition and downstream image analysis, extracting prognostic insights from already-acquired CT imaging and developing new multi-modal deep learning algorithms for healthcare that leverage computer vision, natural language, and medical records. Dr. Chaudhari has won the W.S. Moore Young Investigator Award and the Junior Fellow Award from the International Society for Magnetic Resonance in Medicine. Dr. Chaudhari has also been inducted into the Academy of Radiology's Council of Early Career Investigators in Imaging program. He also serves as the Associate Director of Research and Education at the Stanford AIMI Center and is an advisory board member of the Precision Health and Integrated Diagnostics Center.
Itinerary, Wednesday, October 4th
Location: Byers Auditorium, Genentech Hall, 1700 4th Street Download Itinerary Download Program
Start Time

End Time

Presenter(s)

Title

8:30 am

9:15 am

Valentina Pedoia, PhD

Claus Glüer, PhD

Sharmila Majumdar, PhD

Kiel Team

SOFIA Paper Discussion

Byers Hall 203D/Sharmila's Office

8:30 am

9:10 am

Continental Breakfast

9:15 am

9:55 am

Christopher Hess, MD, PhD

Welcome Remarks & Pushing Imaging AI Across the Finish Line

10:00 am

10:50 am

Session 2 continued: 20-Minute Talks, 5-Minute Q&A

Hyperpolarized C13

 
 

Advances in 13C and 15N DNP using the spinAligner

 
 

Andreas Schmidt, PhD (Zoom)

Preclinical metabolic imaging with SABRE polarized pyruvate

10:50 am

11:50 am

Session 3: 15-Minute Talks, 5-Minute Q&A

Advances in AI, Metabolic Imaging and Translation to the Clinic

 
 

Nikhil Deveshwar

Synthesizing MRI Raw Data

 
 

Peder Larson, PhD

Deep Learning Assessments of Prostate and Kidney Cancer Imaging

 
 

Gabbie Hoyer

Self-Supervised Representation Learning for Knee MRI

11:50 am

1:00 pm

Lunch Catered

1:00 pm

2:00 pm

Mirabela Rusu, PhD

Keynote: Bridging the gap between real time b-mode ultrasound and pathology images using Artificial Intelligence methods for prostate cancer detection

2:00 pm

3:30 pm

Session 4: 10-Minute Talks, 5-Minute Q&A

Information Commons Showcase

 
 

Oksana Gologorskaya

Information Commons - UCSF platform for data-driven discovery

 
 

Brendan Huang, MD, PhD

Multimodal analysis of patients with lung fibrosis using Information Commons

 
 

Drew Lansdown, MD

Who Will Have Meniscus Surgery? Predicting Surgical Treatment with Population-Level Data

 
 

Michelle Tong

Lower Back Pain Cohort Exploration for Prognosis and Treatment Planning

 
 

Reza Eghbali, PhD

Predictive Analytics Using Imaging and Clinical Data for Primary CNS Lymphoma

 
 

Ian Oh

The Fourth Industrial Revolution & Digital Pathology: Leveraging Silicon for Automated Image Segmentation and Registration

3:30 pm

4:00 pm

Break

4:00 pm

5:00 pm

Akshay Chaudhari, PhD

Keynote: Data Efficient Deep Learning in Radiology: From Vision to Language

5:00 pm

5:30 pm

10-Minute Talks

Natural Language Processing

 
 

Masha Bondarenko

Combined Imaging and Clinical Factors to Predict Growing Pre-neoplatic and Early-Stage Lung Adenocracinoma

 
 

Ashita Tanwar

Analysis of Patients Who Died of Lung Cancer Despite Adherence to CT Lung Cancer Screening Program

 
 

Adrian Dar Serapio

Development and Reader Performance Evaluation of T5 Large Language model to Generate Radiologic Impression from Findings Section of the Report

5:30 pm

6:00 pm

Jesse Courtier, MD

Beck Olson

Maddie Hess

A Novel Machine Learning Application in Augmented Reality 3D Model Creation

6:30 pm

 

Faculty + Invited Speakers

Dinner

6:30 pm

 

Kiel + UCSF Researchers

Dinner