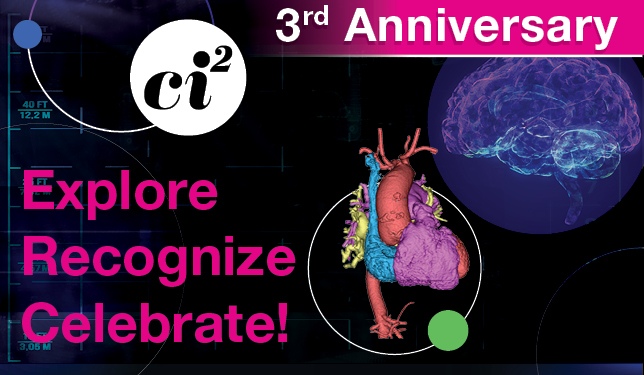 ---
Explore, Recognize, and Celebrate!
Since its establishment three years ago, UCSF's Center for Intelligent Imaging (ci2) has been at the forefront of exploring AI's vast potential and applications to biomedical imaging. To recognize the people doing this important work and celebrate their many achievements, ci2 will convene imaging AI leaders for special events throughout 2023. Highlights include a speaker series, debate, science days, workshops, panel discussions, and symposiums with international collaborators. "With the great minds and the hard work of its members and staff, ci2 has achieved many advances in developing and deploying imaging AI algorithms that will ultimately benefit patients," observed Sharmila Majumdar, ci2 Executive, and Scientific Director, "We are delighted to celebrate three years of fostering this approach to team science at UCSF and beyond."
We invite our friends and colleagues in academia and industry to attend ci2 Third Anniversary events. There will be opportunities to engage with researchers and clinicians leading this translational research and learn about new directions in this exciting field. We look forward to having you join us on this journey of exploration, recognition, and celebration.