Tweet
Share
Email
By Olga Tymofiyeva, PhD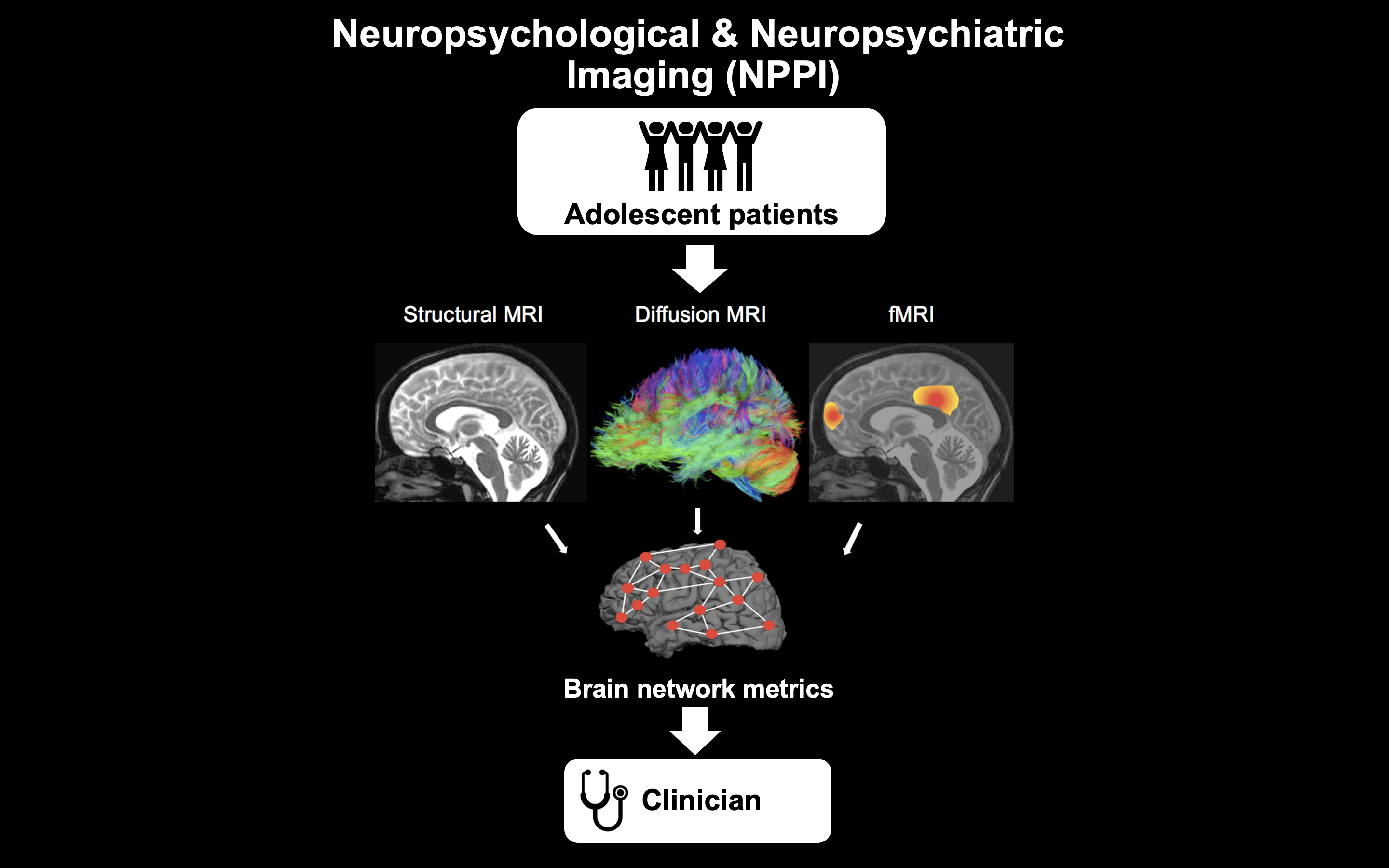 A schematic of our vision for a routine neuropsychological and neuropsychiatric imaging (NPPI) protocol for adolescent patients (Image provided by Olga Tymofiyeva, PhD)
 Adolescent major depressive disorder (MDD) is a highly prevalent, incapacitating, and costly illness. Unfortunately, many depressed teens do not improve with cognitive behavioral therapy (CBT), a first-line treatment for adolescent MDD, and face devastating consequences of increased risk of suicide and many negative health outcomes. The question of what treatment is the best one for each individual patient is a crucial one, and it remains unanswered. However, this may change in the near future.
"At this time, diagnosis and treatment decisions of adolescents with psychiatric disorders are based on symptoms, and the field is In need of brain-based diagnosis and personalized care," says Olga Tymofiyeva, PhD, a member of the UCSF Center for Intelligent Imaging (ci2) and assistant professor in the Department of Radiology and Biomedical Imaging. "Neuroimaging can shed light on how aberrations in brain circuits might underlie psychiatric disorders and their development in adolescents. And importantly, neuroimaging has the potential to inform treatment."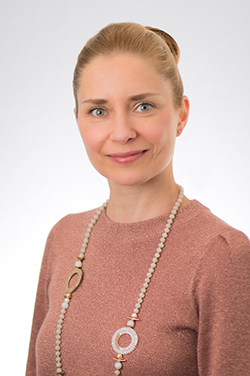 Dr. Tymofiyeva uses MRI in her daily work as a researcher to study the brain, especially those of adolescents. She is the principal investigator (PI) of the BrainChange Lab and works closely with Tony Yang, MD, PhD from the UCSF Department of Psychiatry and Behavioral Sciences and the Langley Porter Psychiatric Institute. She applies advanced MRI techniques to study the neurobiological substrates of mental disorders (in particular, adolescent depression) and effects of non-pharmacological mind-body interventions (such as mindfulness and placebo) on children and adolescents. Dr. Tymofiyeva also explores how we can improve the treatment of mental illnesses on a personal level, based on each person's brain characteristics.
In a recent study, Drs. Tymofiyeva, Yang, Duan Xu, PhD (fellow UCSF ci2 member) and other collaborators used machine learning applied to patients' brain imaging data in order to help predict depressive symptom reduction with CBT. "Our results demonstrate that a machine learning algorithm that exclusively uses structural connectome data and the baseline depression score can predict with a high accuracy depressive symptom reduction in adolescent MDD with CBT," said the authors. "This knowledge can help improve treatment planning for adolescent depression." (Read more via NeuroImage: Clinical.)
Drs. Tymofiyeva, Yang, Xu and Christopher Hess, MD, PhD were part of a team that summarized recent MRI literature that provides insights into development of psychiatric disorders in adolescents, specifically focusing on studies of brain structural and functional connectivity. "We present a vision for the role that neuroimaging may play in pediatrics and primary care in the future: a routine neuropsychological and neuropsychiatric imaging (NPPI) protocol for adolescent patients, which would include a 30-min brain scan, a quality control and safety read of the scan, followed by computer-based calculation of the structural and functional brain network metrics that can be compared to the normative data by the pediatrician," say the authors. The full review was published in Frontiers in Human Neuroscience.
Overall, this vision can help offer preventative measures to at-risk youth in a targeted manner and help plan treatment for patients who have already developed MDD.